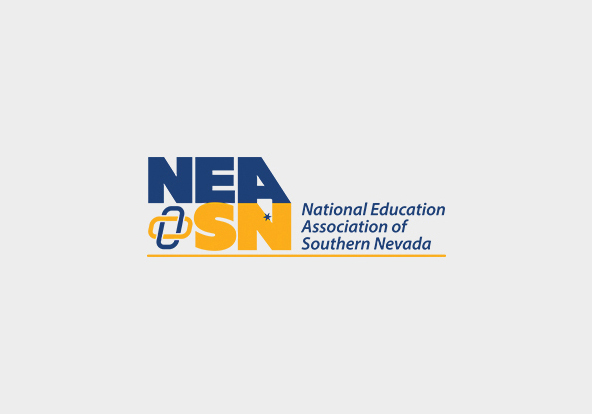 Back to School Luau (NEA-SN and ESEA)
Event Details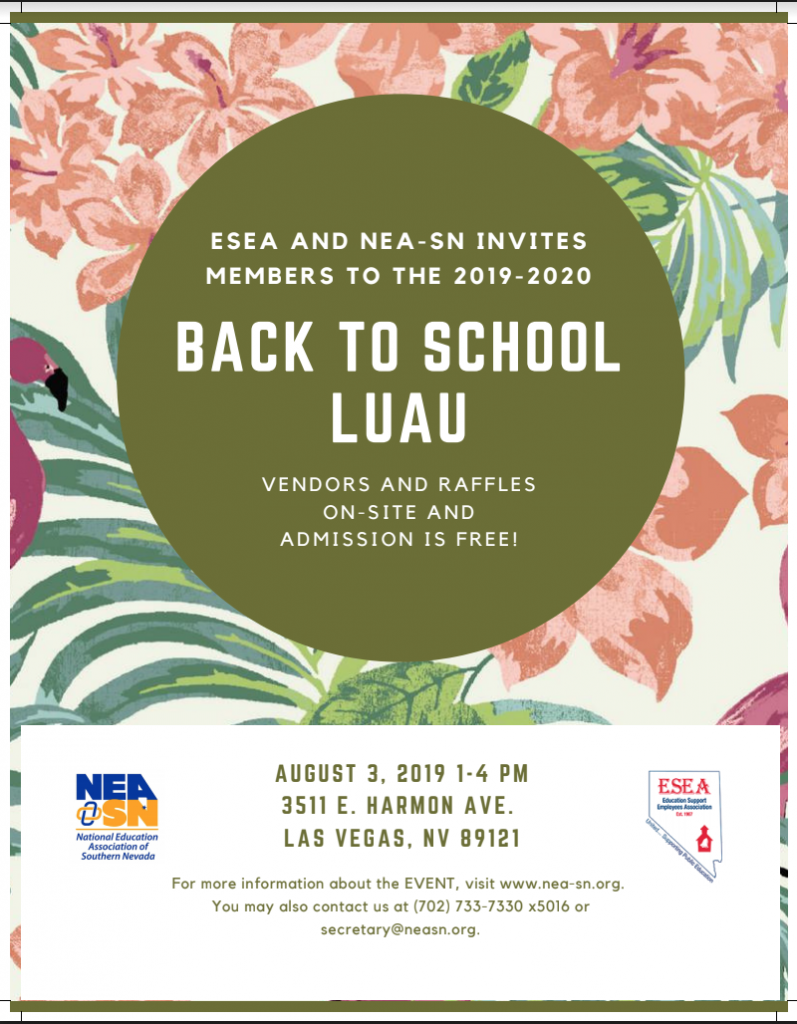 𝘼𝙡𝙡 𝙉𝙀𝘼-𝙎𝙉 𝙖𝙣𝙙 𝙀𝙎𝙀𝘼 𝙢𝙚𝙢𝙗𝙚𝙧𝙨 𝙖𝙧𝙚 𝙞𝙣𝙫𝙞𝙩𝙚𝙙 𝙩𝙤 𝙩𝙝𝙞𝙨 𝙚𝙫𝙚𝙣𝙩! 𝘽𝙧𝙞𝙣𝙜 𝙖𝙡𝙤𝙣𝙜 𝙮𝙤𝙪𝙧 𝙛𝙧𝙞𝙚𝙣𝙙𝙨 𝙬𝙝𝙤 𝙝𝙖𝙫𝙚 𝙗𝙚𝙚𝙣 𝙞𝙣𝙩𝙚𝙧𝙚𝙨𝙩𝙚𝙙 𝙞𝙣 𝙬𝙝𝙖𝙩 𝙬𝙚 𝙖𝙧𝙚 𝙖𝙡𝙡 𝙖𝙗𝙤𝙪𝙩!
This event will provide members with a Hawaiian Luau-themed social gathering where 𝗙𝗥𝗘𝗘 school supplies, food, and kids crafts will be provided to our members.
We will also be holding several raffles and giveaways during our event. You can earn raffle tickets for the following:
1 Ticket – Joining us at the Back to School Luau
2 Tickets – Sport those Hawaiian threads!
3 Tickets – Bring a Non-Member Educator
Educator friendly vendors will also be present. List of vendors will be posted once we have more information to release.
If you have any questions or would like to be a vendor for this educator event, please feel free to contact Karlana Kulseth at (702) 596-2623 or [email protected].
Please feel free to share this event. Want to print out a flyer? No problem! You can get a copy at the following link: http://bit.ly/2YaCnrr